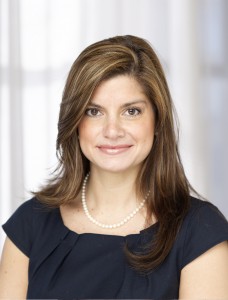 Jodi M. Materna, Esq. is the principal attorney and founder of Materna Law, PLLC. She specializes in all facets of commercial and residential real property law and handles a wide scope of other matters, including construction, commercial, due diligence, estate planning, and transactional practice. In addition Ms. Materna engages in Wills, Living Wills, Health Care Proxy's and Powers of Attorney.
Ms. Materna is a member of the New York County Lawyers Association, New York State Bar Association, Richmond County Bar Association, and the Staten Island Women's Bar Association.
Ms. Materna is admitted to practice in the United States Supreme Court, the United States Tax Court, the United States Bankruptcy Court, the United States District Court for the Eastern District of New York, the United States District Court for the Southern District of New York, the Supreme Court of the State of New York, the Appellate Division of the Supreme Court of the State of New York, 2nd Dept, and the New Jersey Supreme Court.
Ms. Materna offers much of her time to several organizations, including the Columbia College Alumni Association, Fordham Law School Alumni Association, New York Junior League (NYJL), Delta Gamma Alumnae Association, Junior Board of the Archdiocese of New York, Board Member of the Golf and Tennis Committee of the Jewish Community Center, Corresponding Secretary of the Pleasant Plains, Princess Bay, Richmond Valley Civic Association, Staten Island Chamber of Commerce (SICC), Staten Island Democratic Association (SIDA), The Women's Auxiliary of Historic Richmond Town, Eleanor Roosevelt Legacy Committee, New York League of Conservation Voters, Big Brothers Big Sisters of New York City, Board Member 911 Police Aid Foundation, Project Homefront, and the National Association of Professional Women (NAPW).
A graduate of Fordham Law School, where she was an Associate Editor of the Fordham International Law Journal, Ms. Materna spent several years working in large Manhattan-based law firms specializing in the areas of commercial real estate finance and transactional law. She received a B.A. from Columbia College of Columbia University.
Brandalyn Smith (a/k/a Brandy) joined Materna Law, PLLC, as a paralegal in 2014.  She graduated Summa Cum Laude from St. John's University with a Bachelor's Degree in Legal Studies.  Originally from Arizona, Brandy brings her vast knowledge, professionalism and skill to each and every deal as she assists clients in all aspects of residential transactions from the initial stages of contract negotiation to the preparation of closing documents.  Prior to joining the firm, Brandy worked in the legal field and prides herself on quick responses to the inquiries of clients, brokers and all involved throughout the entire real estate transaction.